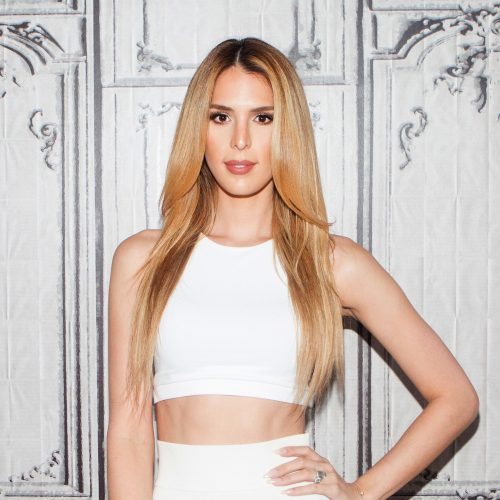 Carmen Carrera is a famous transgender model, actress, performer and activist who received her start with RuPaul's Drag Race. Over the past year Carmen partnered with Christina Aguilera performing at Radio City Music Hall and hosted events at the Sundance Film Festival for AT&T and at NYC Fashion Week for Fashion News Live on Amazon Prime. Carmen spoke at the Iowa Safe Schools Governor's Conference, which is the largest LGBTQ Youth Conference in the country and was the special celebrity host for the Equality California Awards in San Francisco.
Carmen is a featured model, including working with PUMA and has walked shows at New York City Fashion Week and Miami Swim Week. In fact, she was the first transgender model to ever walk at Miami Swim Week. Her fans are very passionate, where they created a petition for her to be the first transgender Victoria Secret Model, which went viral creating international media attention. In a very special project "Show Girl", Carmen was photographed by the legendary Steven Meisel for a spread in W Magazine. She also did a special project with HBO creating Transgender Awareness in Latin America for the show "Outpost" and was the face of the New York City Health Department's #PlaySure Campaign.
Carmen continues to be advocate for many great causes, including Human Rights, HIV Prevention, and Discrimination against Transgender Women. Feel free to visit her Instagram @carmen_carrera, which has over 500K+ followers.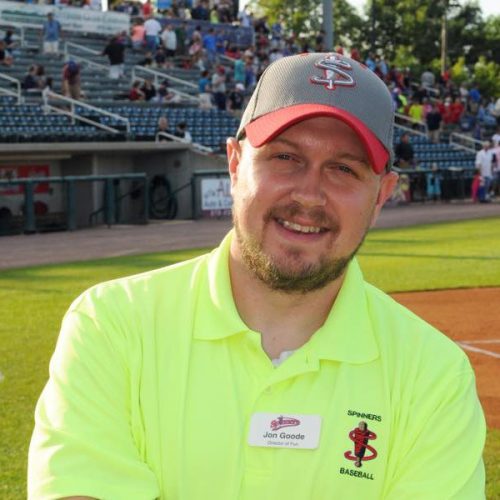 Jon Goode, a native of Natick, MA, is the founder and CEO of KBK Sports. He most recently spent 16+ seasons as a Vice President with the Lowell Spinners, Class A Affiliate of the Boston Red Sox and 5+ seasons with the Nashua Silver Knights of the Futures Collegiate Baseball League, where he is a founder of the team and founder of the league the Silver Knights play in the Futures Collegiate Baseball League.
With the Spinners Jon helped generate over $4-million dollars of revenue for the team with sponsorship sales, ticket sales and events. Jon was in charge of creative promotions with some of his creative highlights including the first ever Human Home Run where a person was shot out of a cannon over the outfield wall. The Human Home Run was featured on Good Morning America and ESPN's Top Ten. Jon created the Yankee Elimination Promotion where he eliminated the Yankee team name among youth baseball programs across the New England Region and replaced the Yankee team name with the Spinners team name. The promotion generated the Spinners over $2-million dollars of publicity, including a featured story in Sports Illustrated. Jon set the Guinness World Record for the World's Largest Game of Duck, Duck Goose and Most People Popping Bubble Wrap at one time. Jon created the Jack Kerouac Bobble Head Doll which is regarded as one of the most popular bobble heads in history of sports where it was so popular it was accepted into the National Baseball Hall of Fame. As an athlete Jon was not gifted enough to reach the National Baseball Hall of Fame, but is proud to say he created a promotion worthwhile of such accolades. One achievement he is very proud of is creating the Pete Frates Bobble Bucket helping the Frates Family create awareness and raise thousands of dollars towards eliminating ALS.
Jon is a four-time children's book author where he partners with athletes to send positive messages to kids. His first children's book he partnered with Boston Red Sox World Series Champion Jonathan Papelbon on a children's book entitled Pitching with the Papelbon's. His second book was with former Celtics forward Glen Davis, entitled Basketball with Big Baby, and his third installment, entitled A Football Dream Come True, features the inspiring story of former New England Patriots fan-favorite Danny Woodhead. His latest children's book was with former Boston Bruins Stanley Cup Champion Milan Lucic entitled Not Cool to Bully in School. The books have allowed Jon to visit and speak with kids at over 100 elementary schools in the New England area.
Jon originally received his start in the media where he first started sports writing as an eighth-grader for the Metrowest Daily News. Since then he has written for CBS Sportsline, Boston.com, Boston Red Sox publications, Boston Herald, Providence Journal and the Worcester Telegram Gazette. He created a syndicated sports column across New England where he had the opportunity to interview over 150 Boston sports legends and icons in a special Catching Up With… column seeing what the former Boston sports legends and icons were doing after their retirement from playing. He has hosted his own radio show called the "Blast from the Past Radio Hour" heard on The Sporting News Radio Network.
Jon currently serves on the Board of the Keegan Family Courage & Faith Foundation. Jon was named to the prestigious Natick Wall of Achievement becoming the second youngest in the history of Natick to receive the honor and the first in his graduating class ('93). Jon was named the Ironstone Farms Spirit of Giving Award for his dedication and leadership to the community where he has helped raise millions of dollars. He was featured in the Merrimack Valley Magazine 40 under 40 special edition. He is currently active with the New England Edge Youth Hockey Program and New England Wildcats Girls Hockey Program assisting with his son and daughter's hockey teams where he has helped coordinate their teams to play a game on the Boston Garden ice before a Boston Bruins game and raise money for the teams to play in a tournament in Lake Placid, NY – home of the 1980 Miracle Gold Medal USA Hockey team.
Personally, Jon was born with Cerebral Palsy in his legs and his mom was warned by the doctors he might never be able to walk. His mom refused to believe the doctors and after wearing braces as a toddler and lots of rehab Jon was able to prove the doctors wrong. He ended up being recruited by Merrimack College to run Cross Country and once there earned All-Conference honors. His running did not stop there and has since completed a marathon in under three hours (2:54). Jon realizes how lucky he is and is passionate about helping others. He appreciates everyday life.
Lindsey Gutterson was born and raised in New England and loved volunteering throughout her community in middle school and high school, as well as dancing since she was 5 years old. After graduating in 2014, she moved to New York to study Marketing at Hofstra University. While in college, she joined transcenDANCE and became the secretary of her dance team for her junior and senior years. Lindsey participated in job shadows with Findspark and the New York Lizards while in New York, and interned with the Nashua Silver Knights and UMass Lowell Athletics department while at home. She graduated with honors in December 2017 and joined the New England Revolution as a Grassroots Marketing Coordinator. In the fall of 2018, she joined KBK Sports, where she now works full-time.
Lindsey loves working with and getting to know our talents, and she is very excited to see CC3 Entertainment continue to grow!
Email
Julie copy edits audiobooks by day and engages in progressive political organizing and education by night (and most weekends). Her experiences as a writer, editor and photographer have taken her as far as Scandinavia, where she realized a dream of being sent on assignment to write about her travels for a Nordic lifestyles magazine. In her waking life she has tutored resettled refugees learning English and participates in mutual aid efforts in her community. She is excited to learn and share the stories of all the amazing talent represented by CC3 Entertainment and is dedicated to uplifting the spirits and advancing the rights of our human family.
Joey Beans is 32 from Long Island, NY. He is a Teachers Assistant and been since he was 19. He enjoys traveling, long walks on the beach, and sipping on a nice mimosa. Joey has an unlimited bucket list and sub lists in the list. Sugar Factory is a big part of it.
"I started with CC3 because Carmen, Lindsey, and Jon gave me a chance. I've been a big fan of Carmen since her first time on TV. We met once in 2013 and because of social media, we've kept we in touch. From a Convention to a Walk a Boston. She trusts me and I'm grateful for this opportunity. See you on the Instagram lives!"
Christianne Charles is a Special Education Teacher by day. When not in the classroom, she has dabbled in various experiences as a makeup artist, photographer's assistant, real estate agent, craft beer brand ambassador, and also as an extra in a commercial. She enjoys writing, reading, watching old movies, and loves soulful rhythm and blues music. She counts being a homebody on the weekend as her top pick for relaxation. Christianne discovered CC3 Entertainment by chance. She appreciates CC3's focus on equality and recognition for talents that are often unrecognized.